Browse through this page and the "Tutorials and Videos" links menu to familiarize yourself with various website training tutorials to guide you to getting the most out of your website.  Bookmark this page and keep it handy!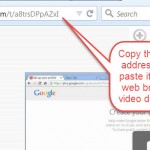 Attention FIREFOX Browser Users!
If a tutorial video in this page opens but DOES NOT PLAY when clicked, copy the video link and open it inside another web browser like Chrome, Explorer or Safari. Due to Firefox browser updates, Firefox may not always play some of these videos. If you still experience problems with the videos, contact web support here.
New to your website? Watch these tutorials first.
How to log into your website: Click here to watch the video
Your website's Dashboard overview: Click here to watch the video
Page or Post? What's the difference?: Click here to watch the video
Working with Pages and Posts – how to style, make edits, add videos and much more: Click here to watch the video
How to get Google Analytics to track website visitors: